[High-tech LED reporter Hu Yanling] Following the announcement of mass production of 4-inch and 6-inch sapphire substrates in February, Suzhou Haibo Crystal Co., Ltd. (hereinafter referred to as Suzhou Haibo) will report to Xircom: The company has successfully produced 10-inch crystals in the near future. Ingots, the yield rate is over 80%. At present, an epitaxial plant in Taiwan has a strong interest in Haiplatin crystal 10-inch sapphire substrates and intends to jointly develop.

"In the global market, only Rubicon and Monocrystal can achieve 10 inches. We are the third in the world and the first in China." Fang Jianxiong, president of Haibo Crystal, revealed that the company plans to test 12-inch sapphire substrates next year.

At the beginning of the establishment of the sea platinum crystal, the large-size sapphire substrate market was locked. Fang Jianxiong introduced that the company's long crystal technology is an advanced thermal control method. The biggest advantage of this technology is that it can be produced in large size, the maximum size can be 12 inches, and the crystal index can be guaranteed to be the same, just like the industrial products.

Although it also has 2 inches of products for domestic companies, the big size is its advantage. Fang Jianxiong revealed that the company has successfully entered the Japanese, Taiwanese and Korean markets to provide 4 inch and 6 inch products. The Japanese and Chinese markets are the largest markets for Haibo Crystal, with revenues accounting for 30% of the company's revenue, Taiwan's revenues of 25% and South Korea's 15%.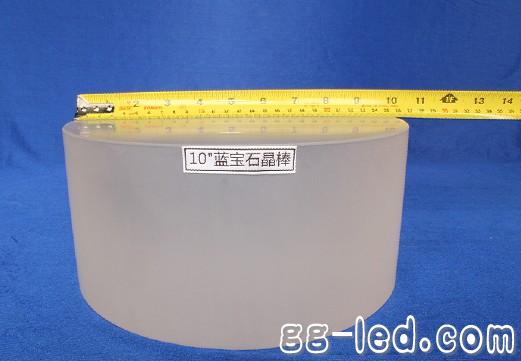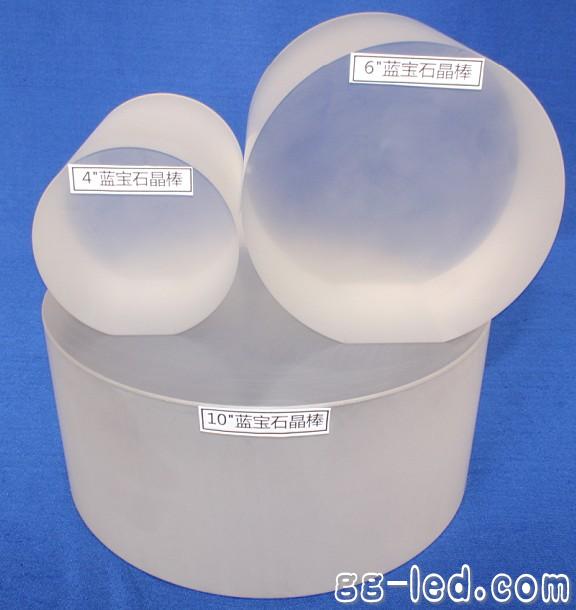 "In fact, domestic and foreign Yanhe chip companies are slowly introducing 4-inch sapphire substrates." Fang Jianxiong said that although the price of 4-inch substrates is now 5-6 times higher than the price of 2-inch substrates, Processing operations and capacity, in fact, the cost of 4 inches is lower than 2 inches, and 4 inches of equipment and 2 inches of equipment are universal. "There are several epitaxial plants in China that are starting to take 4-inch sapphire substrates with us."

At present, the company's monthly production capacity is equivalent to 60,000 pieces of 4 inches. It is estimated that the annual production capacity will be 4 inches to 4 million pieces after the equipment is fully produced in 2014. Fang Jianxiong revealed the company's sales target: In 2013, the annual sales reached 50 million US dollars. In 2014, the annual sales of the equipment exceeded 150 million US dollars.

Philizon enjoys a high reputation in Grow Light and Aquarium Led Light fields throughout Europe and America, Philizon also insists on taking high technology to design the newest&best Industrial Grow Light and aquariumlight constantly as the market request. Our R&D team with more than 10 people has rich experience in appearance design, electronic structure,heat dissipation simulation analysis, optical lens design, lightcontrol system etc. Most of our hydroponics full spectrum Led Grow Lighting and marine coral reef ledaquarium lighting are private modules,we have 10 more design patent and utility model patent till now.
Our Industrial Grow Light is popular in led market, cause its elegant outlook and its high quality and competitive price.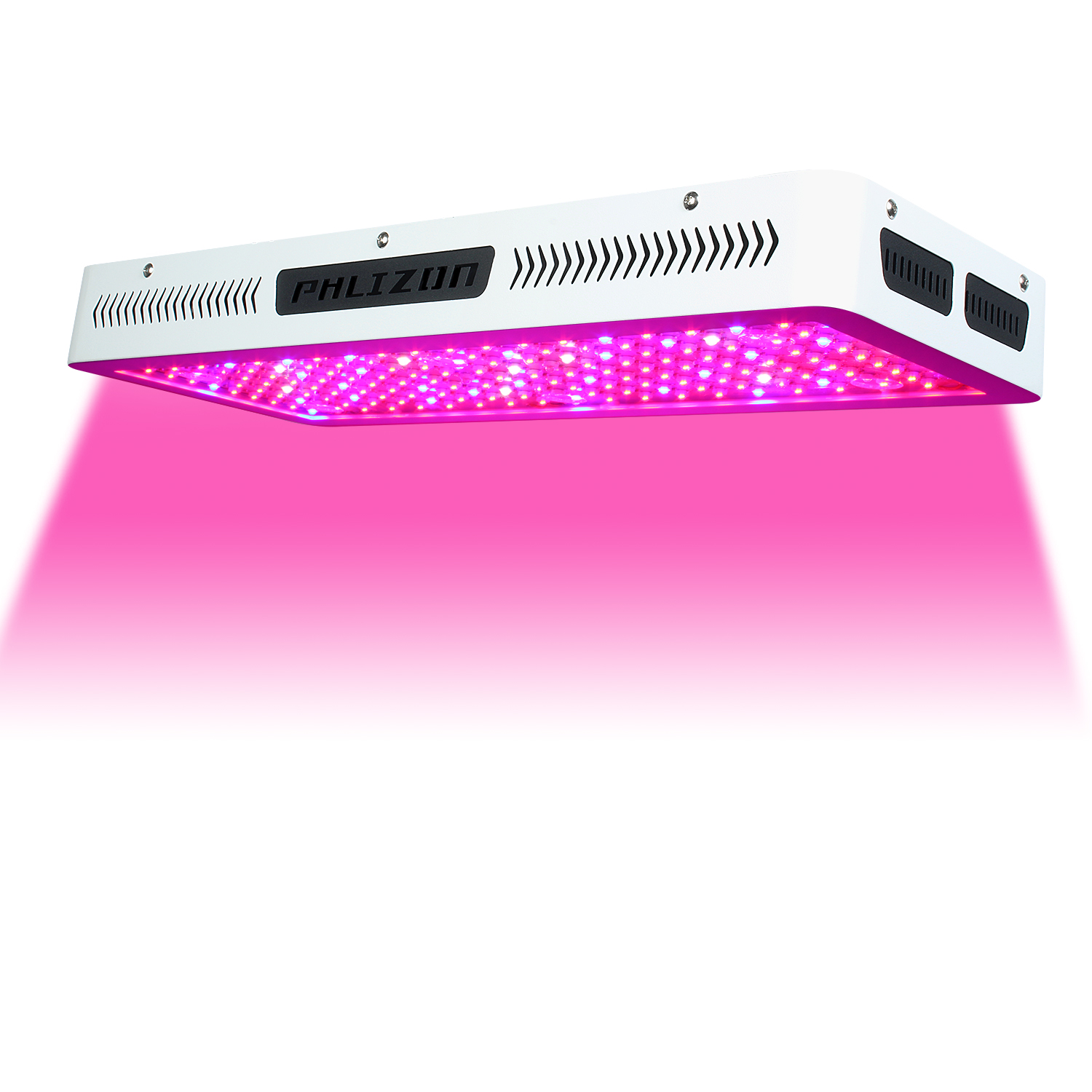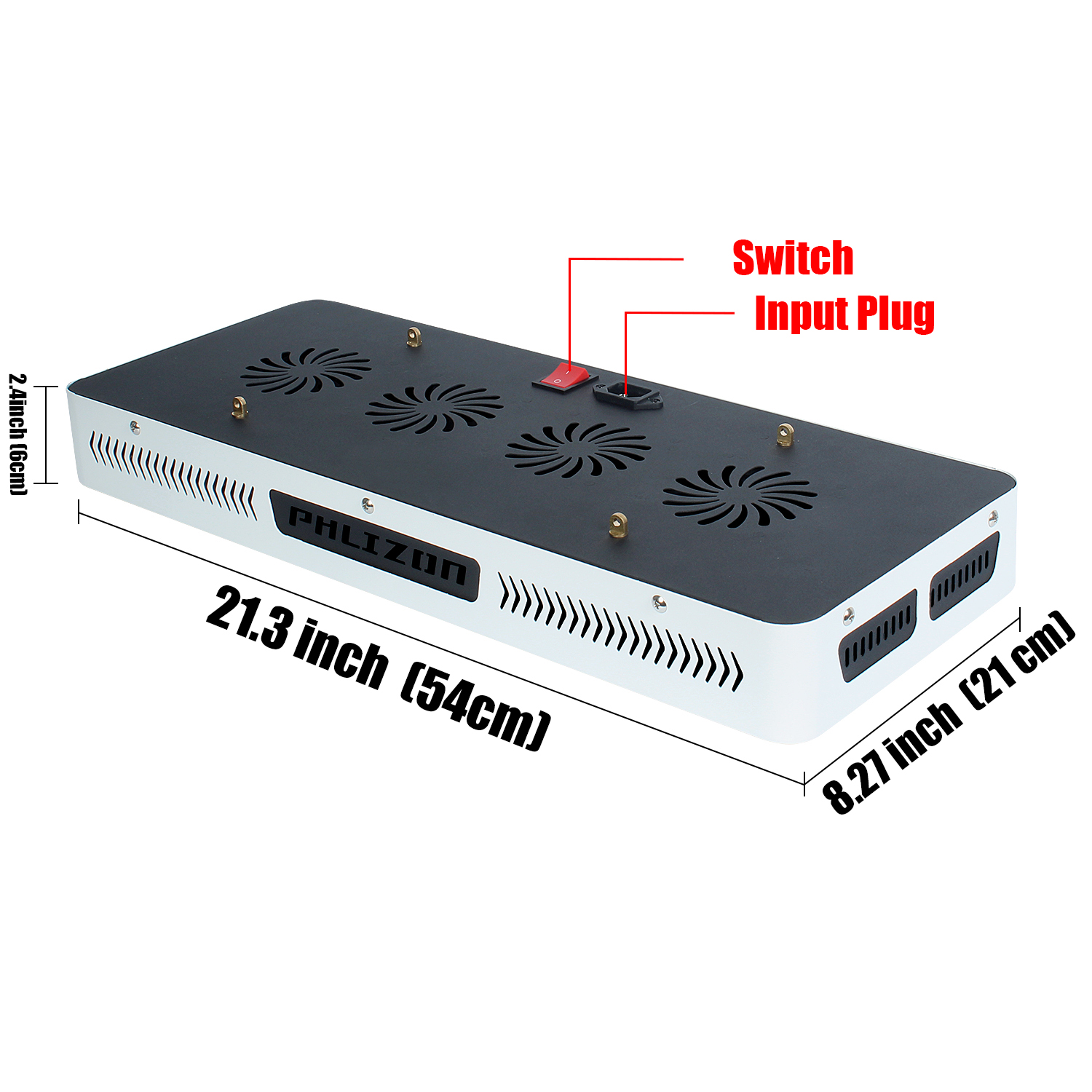 What is Full spectrum led chip ?
It is the newest trend for indoor plants. Advanced Led Grow Lights chip,not provide sigle color ,provide broad spectrum 400nm~840nm,simialr with sun light ,but most is red and blue,it is best for plant grow.This is a revolutionary step for Grow light which have previously been unable to act as the sole light source for the indoor garden.Suitable for all stages of plant growth.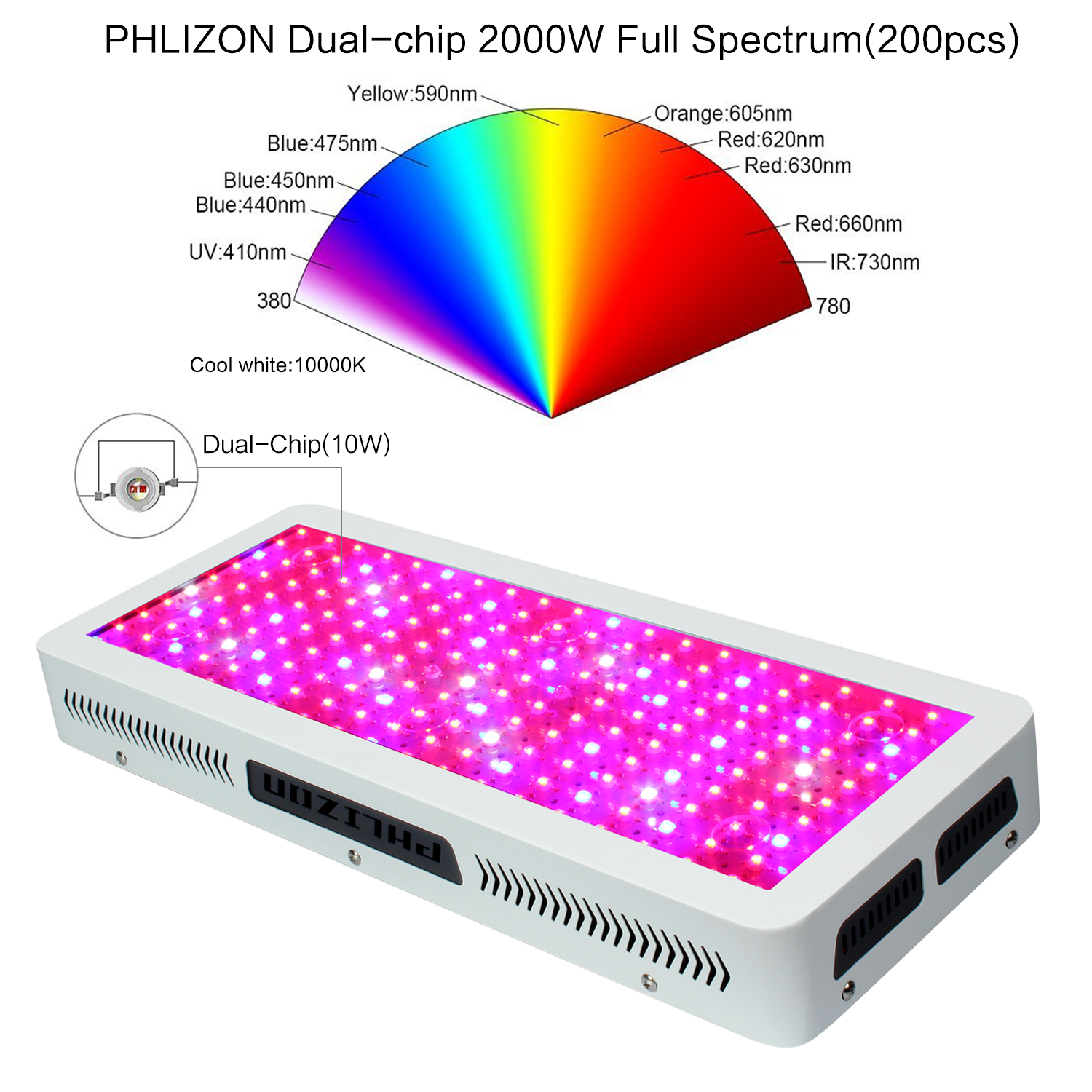 Advtanges:
Upgraded Epistar chips,High Lumen,High penetration.
Zener Diode protection Each LED,one LED Out,other LEDs still work.
High quality material,Listed Certification Wires,Heatproof Tube,Zero-Risk to catch fire.
Efficient Full spectrum Special rations of Blue,Red and White for both blooming &fruiting stages.
Adopting isolated power supply,safe&easy to maintain&long life time.
Aluminum heat-conducting plate+high quality brand fans,efficient heat dissipation.
IR LED involved,it is not as bright as other leds,But promote the yield.
Plug with listed certificate safe to use.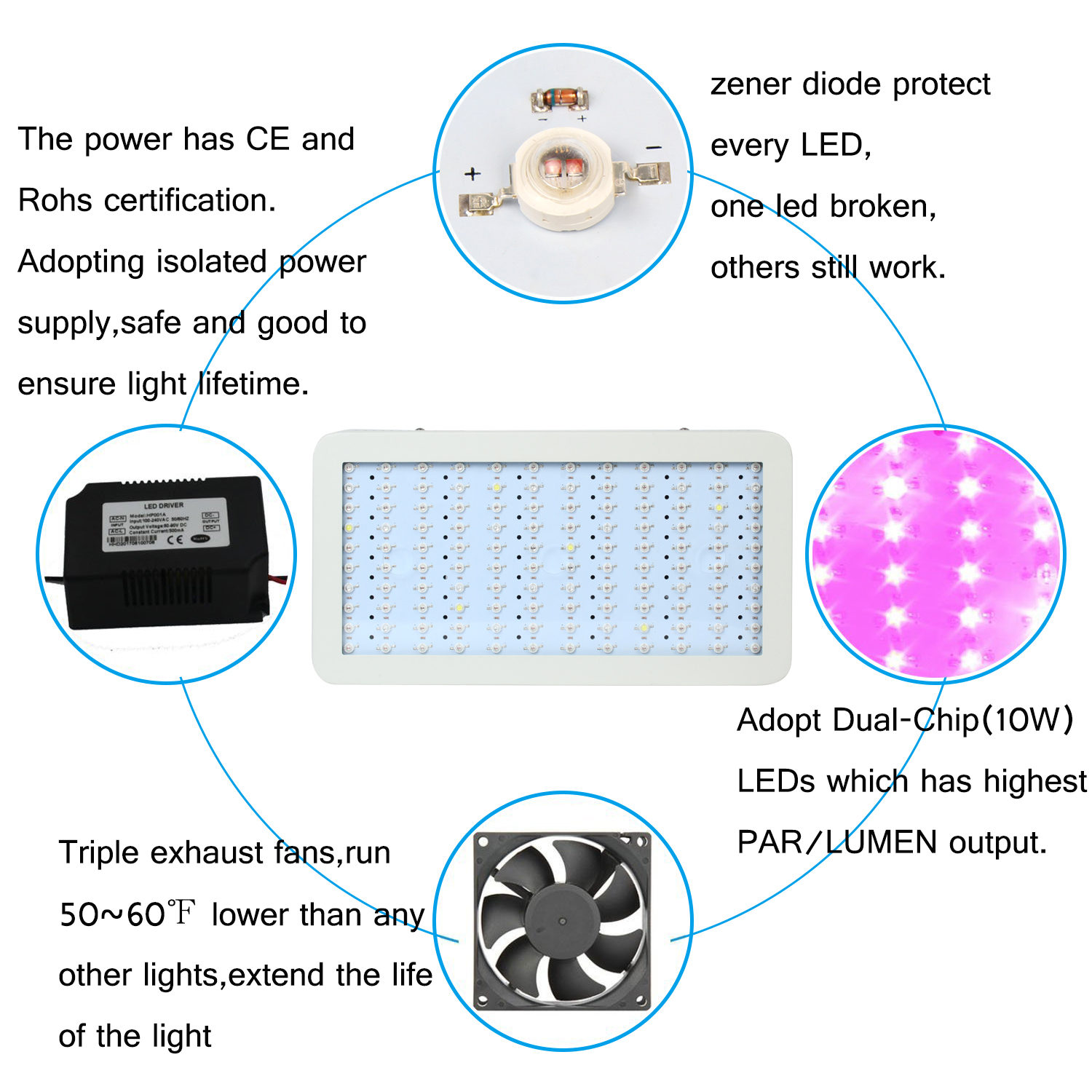 The Plug you can choose

Ageing Test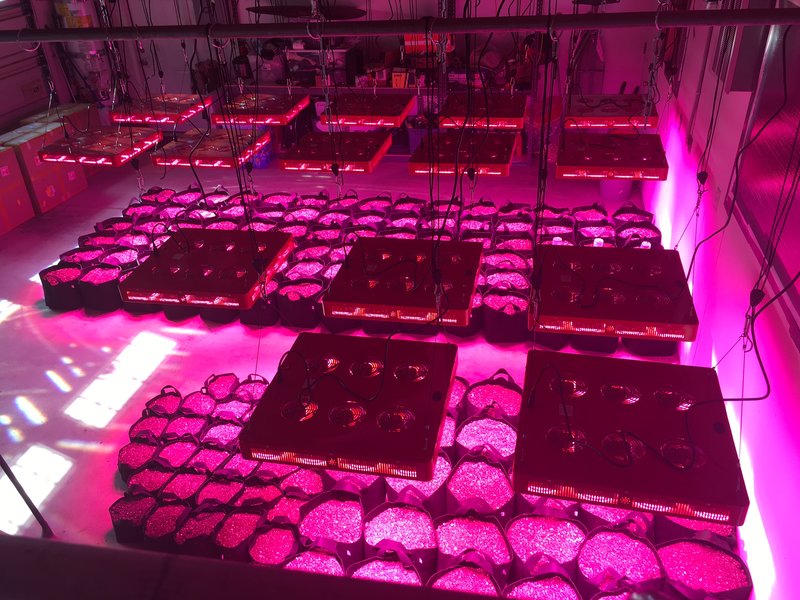 Our Quality Control systems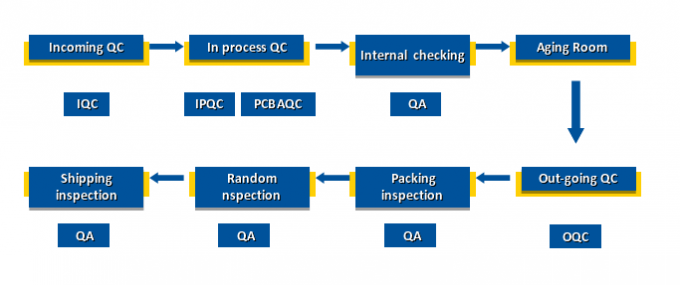 Package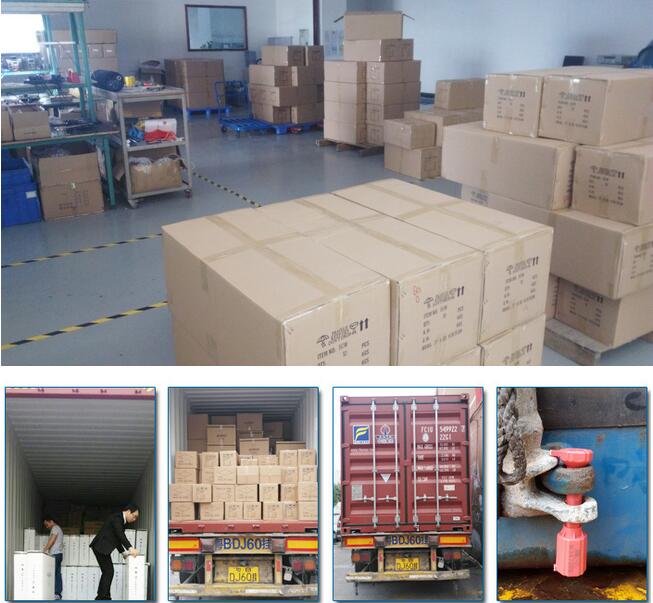 Our professional Square Grow Light are suitable for all the indoor plants and good for seeding, growth,flowering and fruiting stages of plants, increasing the harvest and Saving energy.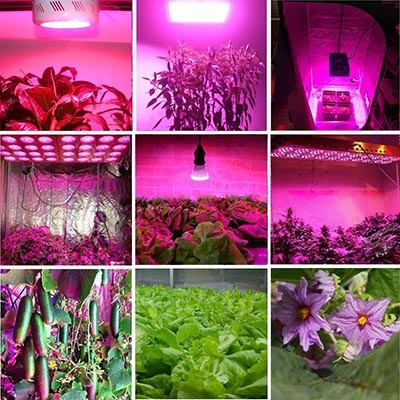 Warnings:
1.lndoor use only.
2.To avoid being damaged,do not use water or drip irrigation while using.
3.Sunshine lighting time should be 12-18 hours.
4.While irradiating the plants,the height of led grow lamp is not less than 10 inches,low height will cause the destruction of plants.
5.Highly hang the lamp will weaken the energy and affect the growth cycle of the plants, so the lamp should not be hung too high.
6.While taking care of the plants, please spray the leaves and branches 2-3 times everyday,to ensure the the plants do not wrinkle a wither, and have no phenomenon of few fruit, and hard pericarp.
Our Company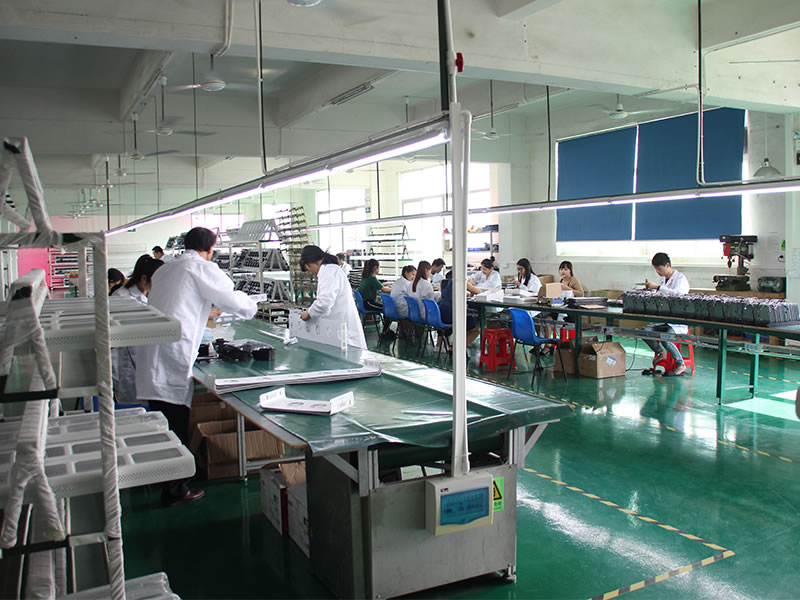 Trade Terms
Payment: T/T, L/C, Paypal, 30% deposits before production, 70% balance to be paid before deliverying(Western Union are welcome)
Sample will be delivered within 7 working days.
Discounts are offered based on order quanlityes.
MOQ:sample order are acceptable
Delivery ways:DHL,UPS,FedEx,TNT, door to door,by sea,by air,etc.
Philizon Industrial Grow Light are perfect for green house applications and much more!
Led Commercial Grow Light,Led Grow Lights,Flower Plant Led Grow Lights,Fruits Plants LED Grow Light
Shenzhen Phlizon Technology Co.,Ltd. , https://www.philizon.com