In view of the technological development trend of future wireless communication modules, industry experts generally believe that it will transform to 4G wireless communication systems; at the same time, the intelligentization of 3G and 4G wireless communication modules is another development trend.
As the shape of IoT products continues to increase, on the one hand, module prices will continue to fall; on the other hand, IoT modules will also develop in a diversified direction to meet the functional needs of more and more different types of devices. Industry experts predict that in the next one to two years, wireless communication modules for the Internet of Things will move toward more integration and miniaturization, and more and more chips and functions will be integrated into the IoT module.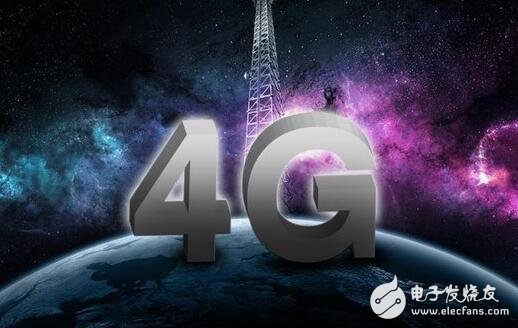 Taking cars as an example, in car entertainment products, such as rearview mirrors, car machines and other applications require products with operating systems, and more and more POS machines now support fingerprints, handwritten signatures and other payment methods. An operating system is also required. Therefore, more and more solution providers are beginning to design products directly using mobile phones or tablet solutions, which also puts new demands on wireless communication module manufacturers.
With the complication of future application scenarios, long-distance wireless communication modules and short-distance communication are expected to be combined. At present, at home and abroad, existing manufacturers are actively launching complete solutions for different applications. For example, most of the UAVs currently use short-range wireless such as WIFI, and relatively few long-distance wireless communication schemes are used. However, in theory, long-distance large wireless is very suitable for the UAV, because the distance is not limited. At present, domestic companies have plans to launch related solutions in the future.
In addition, the emergence of emerging industries in the Internet of Things has put more demands on communication modules, and the power consumption requirements of products are getting lower and lower. For example, the charging piles of electric vehicles will require the concept of hybrid networking with large wireless plus small wireless. It is predicted that in China's charging pile market, there will be more than 5 million demand by 2020. At present, the State Grid has done collection, but the standards have yet to be unified. Operators of different charging piles will develop standards according to the corresponding modes, including the use of useful module embedding, dual card dual standby, and useful wireless plus wired solutions.
Finally, returning to the specific wireless communication module market, the current market situation is that the proportion of 3G wireless communication modules is higher. As operators continue to lower their 4G traffic tariffs, in the future, 4G wireless communication modules will gradually exceed 3G modules, depending on market demand, chip purchase cost, actual traffic tariff, and even 5G promotion speed. Whether it is mature.
It can be foreseen that with the continuous deepening of 4G network construction, 4G wireless communication technology will play a profound role in the Internet of Things, especially in the aspects of monitoring, data transmission, data storage, etc., which will bring unprecedented experience. The application of 4G technology will push the Internet of Things to a new stage.
4G wireless communication technology also plays an active role in the field of video intelligent identification technology, cluster intercom and video conferencing, intelligent transportation, vehicle monitoring, home security, smart home and other wireless fields and the construction of smart cities.
4G wireless communication module technology
4G refers to the fourth generation of mobile communication technologies, including TD-LTE and FDD-LTE. 4G integrates 3G and WLAN, and can quickly transmit data, high-quality audio video and images. 4G technology supports downlink network bandwidth of 100Mbps~150Mbps, which means users can experience a maximum downlink speed of 12.5MB/s~18.75MB/s.
Shock Absorbing Heat dissipation Design: Soft resilient TPU to provide shock proof protection, non slip, anti scratch and durable features. Inner sleeve is spider web structure effectively dissipates heat.
Full Coverage Air Cushion Shockproof Design: Flexible TPU edge bumper and air cushion technology ensures reliable shock absorption protection; Raised edge for added camera and screen protection.
Brushed Texture TPU layer hybrid carbon fiber gloss detail which provides visual impact; Lightweight Ultra thin slim fit profile style and tactile buttons ensure quick access and feedback. (Suitable for: Women, men, girls, kids, boys, teen, girly, children, him, her, couples, lovers, sweetheart, friend etc; family, Office, school, travel, car, dating, party, business etc.)

phone case of TPU,Soft tpu phone cases,tpu phone case,soft resilient tpu for phone case,Flexible soft tpu rubber material
Dongguan City Leya Electronic Technology Co. Ltd , https://www.dgleya.com