On May 27th, Apple is preparing to launch a new software platform and enter the Internet of Things, which will turn the iPhone into a remote control for lighting, security systems and other home appliances.
According to people familiar with the matter, Apple will hold this year's Global Developers Conference in San Francisco on June 2, when it will release its smart home technology and compete with Google and Samsung for this new market.
Industry insiders generally believe that with the slowdown in smartphone sales growth in developed countries, home automation will become the latest high-tech frontier.
In January, Google announced that it had acquired Nest Labs, a networked thermostat and smoke alarm manufacturer, for $3.2 billion, one of the pioneers in the Internet of Things. Samsung recently released its SmartHome series of refrigerators, washing machines and TVs, all of which can be controlled by Samsung's smartphones and smart watches.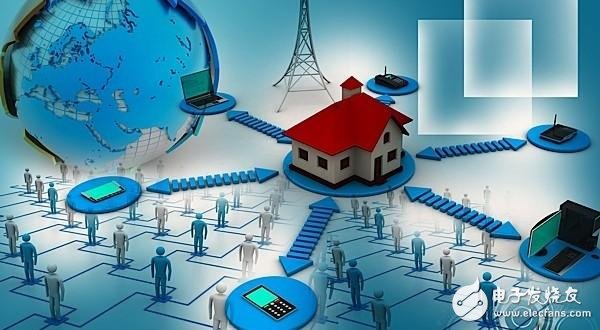 Apple's planned integrated smart home system will simplify the setup and control of smart home devices. For example, when the owner has just entered the door, the lights in the home can be automatically turned on according to the wireless signal from the owner's smartphone. Apple has applied for a patent for the platform, which disclosed the relevant patent application documents in November last year.
This networked home system can help Apple persuade users to buy more iOS devices, including iPhones, iPads, Apple set-top boxes, Apple TV, and upgraded devices that Apple will release later this year.
Apple has been negotiating with other device makers to make their smart home products compatible with Apple's upcoming system, and it will also sell those smart home products in its own retail stores.
The plan is consistent with Apple's ongoing "production for the iPhone" strategy, which will brand new compatible brands and trademarks for compatible headsets, microphones and other accessories. Apple will also provide more inspection and insurance services to ensure that certified devices are not attacked by hackers.
According to people familiar with the matter, Apple may particularly emphasize the role of its smart home system in privacy protection, as this topic is currently particularly sensitive. Apple believes that privacy protection is a key advantage of Google's leadership, as most of Google's revenue comes from highly targeted advertising.
Google pointed out in a management document last week that it is preparing for a future multi-device vision. It said: "We and other companies may publish advertisements and other content on refrigerators, car dashboards, thermostats, smart glasses and smart watches in the future.
An Apple spokesperson declined to comment. In previous years, Apple often revised the plan at the last minute before the Global Developers Conference.
In order to increase the source of revenue, Apple released the car application platform CarPlay last year. Users can use the platform to display iPhone apps on the dashboard of a car. And its indoor positioning system iBeacon has been supported by retailers and marketers.
CarPlay, iBeacon and earlier AirPlay systems use the Bluetooth technology to connect iOS systems to nearby non-Apple-made devices. Similar technologies will soon be promoted to other home appliances such as security systems and lighting. This platform is likely to add some new components, near field communication.
Analysts have long believed that the next-generation iPhone will integrate near-field communication capabilities, which will be an important part of the new paid service mentioned in market rumors.
Apple's retail stores will also occupy a very important position in their IoT plans. In the past few years, Apple has been paying attention to the smart home market, which is still in its early stages.
Christmas light

Are you still looking for that little something extra to liven up your living room and party decorations? Offering a fun way to feature photos at birthdays, Christmas, weddings, parties and retirement celebrations, these string lights work well with many decor types including dorm rooms, bedrooms, and living areas, adding that special glow for homemade crafts and decorations. Whatever creative vision you have, they will surely be a great fit and brighten the mood wherever they are. They are the perfect cost and energy efficient solution to all of your home dcor desires. Elevate your entertainer status and be the talk of the town at your next event with these one of a kind photo clip Led String Lights.
Product Feartures:
1.)High Quality & Energy Efficient:The tube lights is IP65 Waterproof, dustproof; transparent PC material, corrosion resistant, cost resistant, aging resistant, more durable; free from time and space constraints. Low power consumption and energy saving.
2.) Meteor Shower Effect with Romantic Aesthetic: Led meteor shower lights, the light of every bulb turns on and out one by one in sequence and quickly just like meteor shower or falling snow in the night sky, multi-colored, very beautiful. It can be used as one, or be connected (as much as five string lights).
3.) Package Content: 1 x LED Meteor Shower Light
Led Icicle Lights,Led Icicle Christmas Lights,White Led Icicle Lights,Led Ice Cycle Lights
XINGYONG XMAS OPTICAL (DONGGUAN ) CO., LTD , https://www.xingyongxmas.com