Road lighting is undergoing major changes. The emergence of LED street lights and central monitoring network systems has made new meanings in intelligent management and energy saving of road lighting. Pike Research, a market research organization, said that by 2020, the smart road lighting market will continue to grow steadily, and the shipment of LED bulbs for street lamps will increase from 3 million in 2012 to 17 million in 2020; global shipments of smart road systems From less than 200 in 2012 to more than 1,100 in 2020; shipments of communication nodes will be 550,000 in 2012 and 4.8 million in 2020.

At present, almost all smart lighting projects are still in the pilot phase, with only a few large-scale installations. The cost of existing LED street lamps is roughly 4 times that of high-pressure sodium lamps, which is a key factor that affects market penetration. In the past 18 months, the cost of LED bulbs has dropped by 50% and will continue to decline over the next few years.

Many small companies have begun to provide road lighting intelligent systems hardware and software products, but this market is very challenging, some companies have closed down, some were acquired by large lighting companies, only a small number of companies continue to operate independently However, their sources of income are not stable and they are facing increasing pressure because larger companies are developing their own control products and lighting products.
MOSO UFO High Bay LED Driver have the character of high power factor, high efficiency, high reliability and high-precision constant current. The UFO led driver owns a complete of function, various specifications can meet more different parameter of customers` requirement.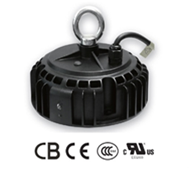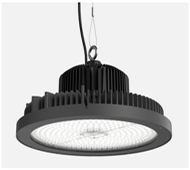 MOSO Intelligent innovator UFO shape led power has the led driver industry ' s unique derating over temperature protection circuit , which can make the light power supply not easy suddenly happen the phenomenon of over - temperature and shutdown even under the harsh working environment , so as to ensure continuous illumination.
The efficiency of the led driver supply is high and the power consumption is small. Accordingly, the heat in the lamp is small, then it reduce the temperature rise of the lamp. It is more advantage to delay the light decay of LED.
This Circular high-bay lighting drivers creatively integrated limited power, 0~10V/PWM dimming, dali control is optional.
Dali Industrial Light LED Driver complied with CCC/CE/ENEC/UL/SAA/CB safety regulations. Surge immunity is DM-4KV,CM-6KV.
High Bay LED Driver,Waterproof High Bay LED Driver,Modern High Bay LED Driver,UFO High Bay LED Driver
Moso Electronics , https://www.mosoleddriver.com