With the popularity of smart TVs, more and more TV concepts have begun to be hotter by businesses, 4K, HDR and other functions have become the biggest selling point of TV. However, the increasingly fierce competition in the underlying panel technology has pushed the QLED QDs to the public view and quickly became the blue ocean of new display technologies.
What is QLED?
QLED is the abbreviation of "Quantum Dots Light Emitting Diode Display", which is a quantum dot light emitting diode. QLED's core imaging materials are different from OLEDs (OLEDs are formed using small-molecule organic light-emitting materials), and their quantum dots are composed of zinc, cadmium, selenium, and sulfur atoms. These quantum dots are very small in size and are particles that are only less than 10 nanometers in size, and even smaller than some bacteria. When quantum dots are stimulated by light or electricity, they emit different colored light. This is the principle of QLED light emission.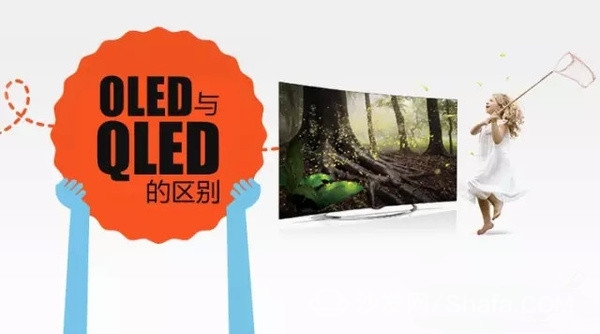 There are many advantages of QLED, including better contrast and wider color gamut. In addition, manufacturers can freely control each pixel through software and control the display more flexibly.
Currently, the two companies that master quantum dot related technologies are Nanosys (for Samsung TV) and QDVision (for TCL and other brands), both of which are dedicated to the development of QLED technology. Samsung had previously demonstrated QLED TV, but did not specify its specific plans and time for entry into the consumer market.
Which is better with OLED and QLED?
At present, for each display technology, each faction has its own word. Which of the OLEDs and QLEDs is better still has no scientific argument. But in theory, QLED quantum dots seem to be more developmental after integrating various conditions.
QLED color is more pure
In theory, a quantum dot (QLED) is a nanometer-sized semiconductor that is about 20,000 times smaller than human hair. One of the characteristics of quantum dots is that they have different color rendering properties in different volumes. By adding a quantum dot material to the backlight, the spectral characteristics of the backlight can be changed and the R/G/B spectrum can be made more pure, so that the three primary colors of the R/G/B on the screen display can be more pure, that is, they can reproduce more. Accurate, and richer colors.
OLEDs use quantum dots (QDs) of 2 to 10 nanometers, which can be self-illuminated like an organic light emitting diode (OLED) without a backlight module (BLU).
QLED long life and energy saving
Because the RGB primary colors can be represented by different particle sizes and voltages, theoretically the OLED has a longer service life and more excellent color performance. At the same time, QLEDs can even save energy up to 50%. Compared with liquid crystal panels, only the current About one-tenth of the power consumption. The reason for this advantage is that QLED electrons are more efficiently converted to photons. With the same screen brightness, QLEDs consume less natural energy.
Lower QLED production costs
The OLED production process is complicated, and the resistance of the OLED panel is large. This is because the OLED display panel needs a deposition process during the production process, and deposition requires a shadow mask device. As a result, there is less output and the production cost is high. Some TV makers have given up on the development of OLED technology. This is why Samsung, Sony and other vendors have all launched OLED TVs, but eventually gave up.
From these three perspectives, QLEDs do have a greater advantage. However, from the perspective of technological development, OLED technology started earlier than QLED technology and has gradually matured under the promotion of LG. QLED is still in the conceptual stage, there is no large-scale popularization, and as Samsung's technical killer against other brands, it is expected that QLED will also be heated in a few years until it is accepted by the public.
Generally, for applications that require smaller diameters, solid Carbide End Mills are recommended even for roughing and semi-finishing.
OPT present to our clients a wide variety of solid carbide end mills, these tools are used for cutting cast iron, aluminum, copper, stainless, bronze, heat treated metals and so on. Clients should choose the right solid carbide end mills according to different machined materials, and seclect whether coated or coolant is needed per applications.
Advantage:
Suitable for dynamic milling
One tool for many materials
Cost effective tools
Features
Mills with 1, 2, 3 , 4,or 6 cutting edges
Roughing as well as finishing cutters
A selection of various geometries, comom used type are End mills, Radius end mills, Conical end mills and Roughing end mills etc.
Suitable for regrinding
Flexible in order quantity:
Samples can be provided before mass production, and MOQ can be discussed accordingly.
PRODUCT DETAIL: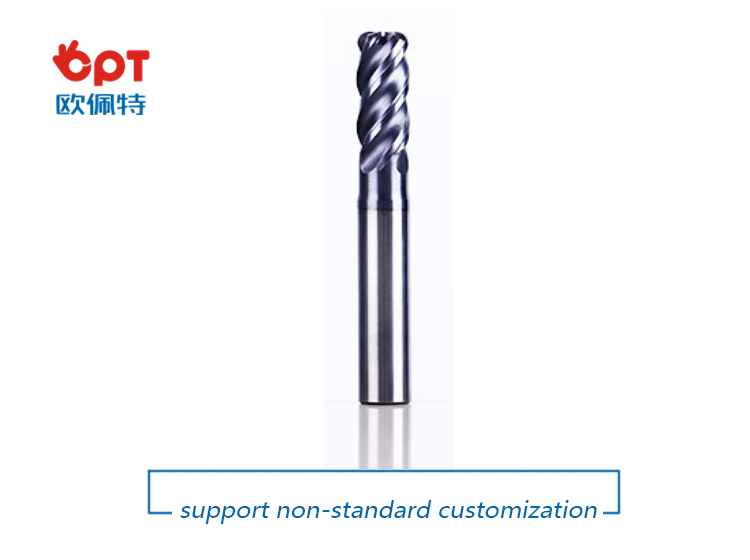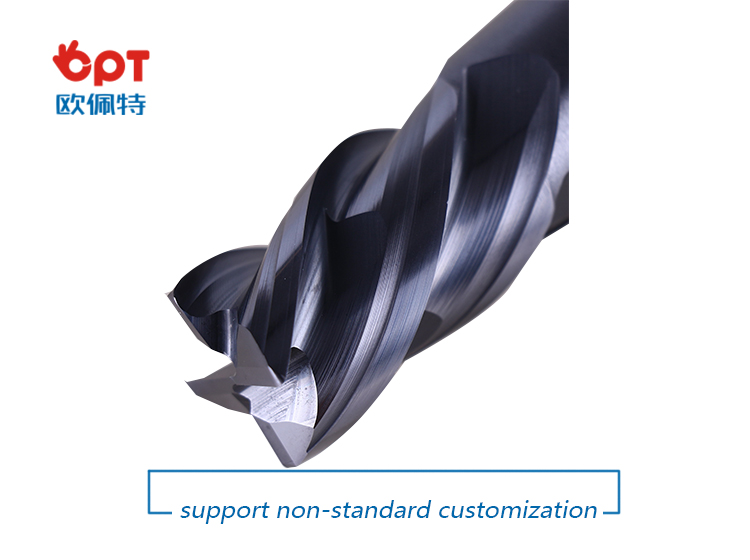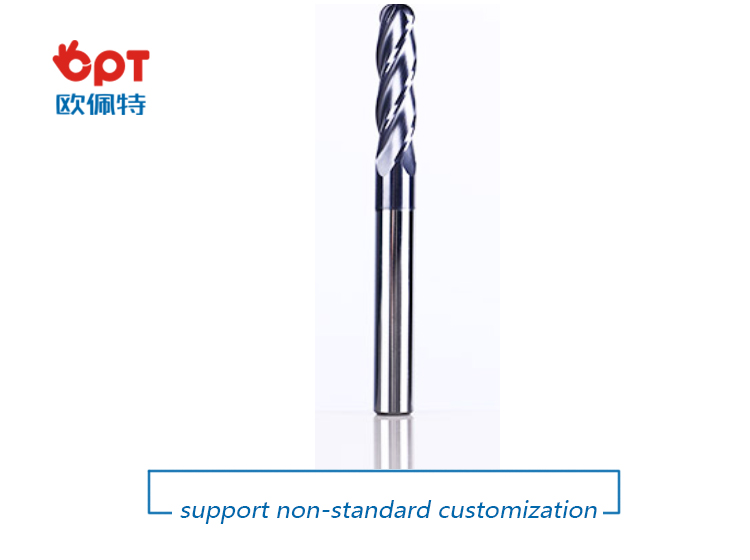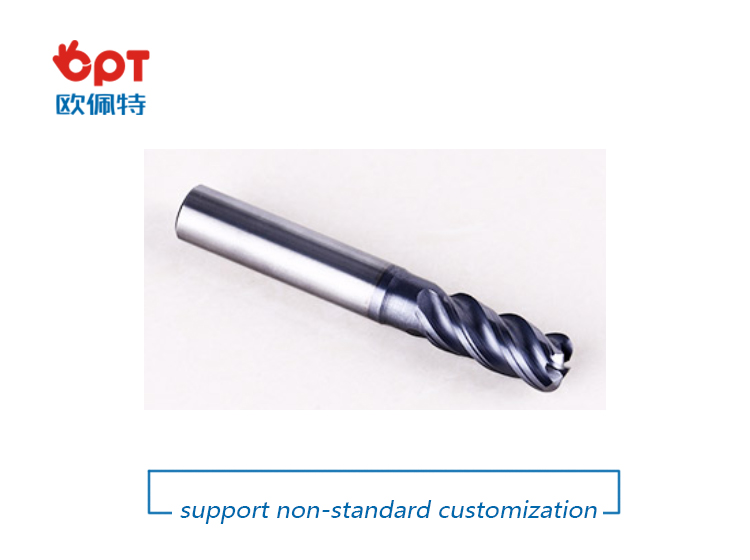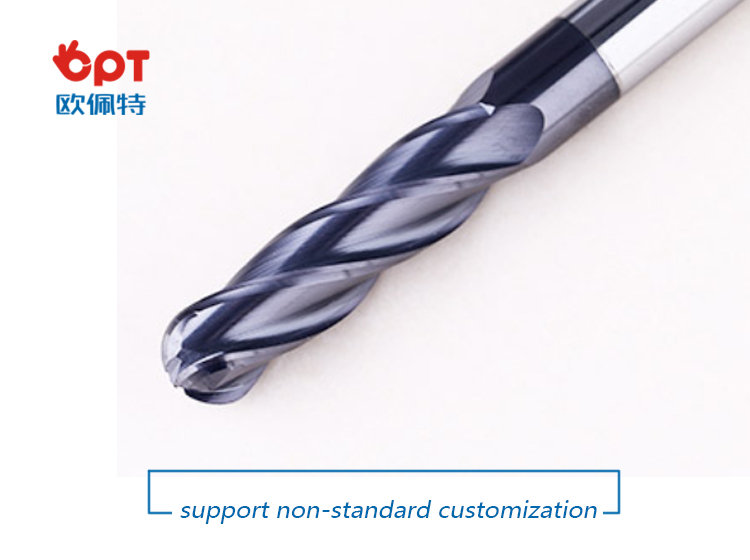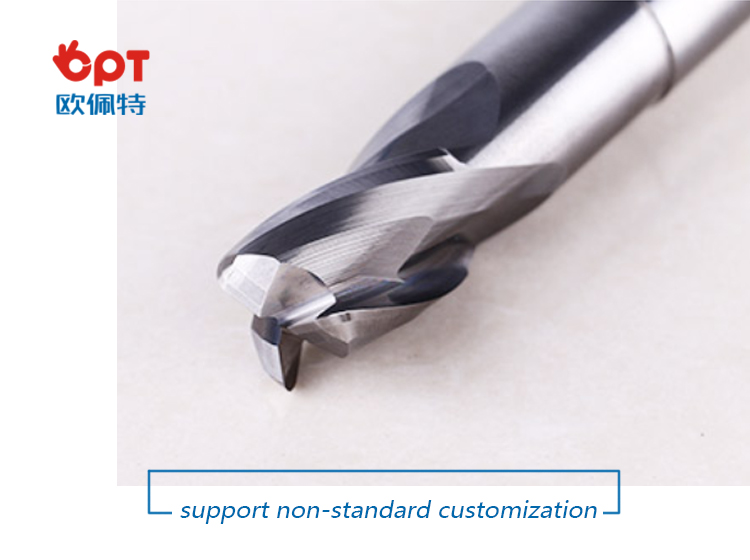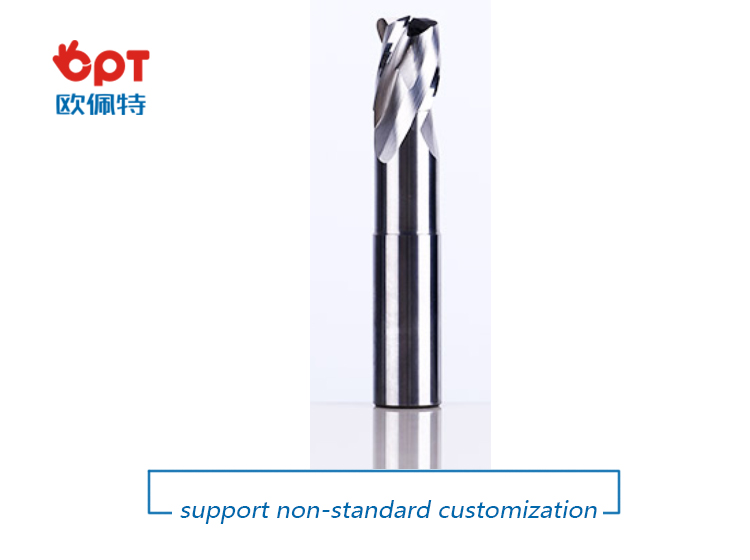 PRODUCTING PROGRESS:
PAYMENT AND DELIVERY: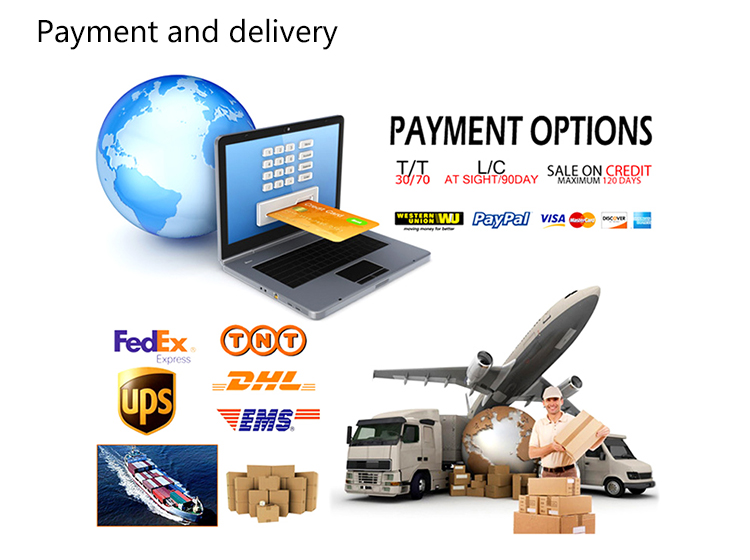 PRODUCT EQUIPMENT :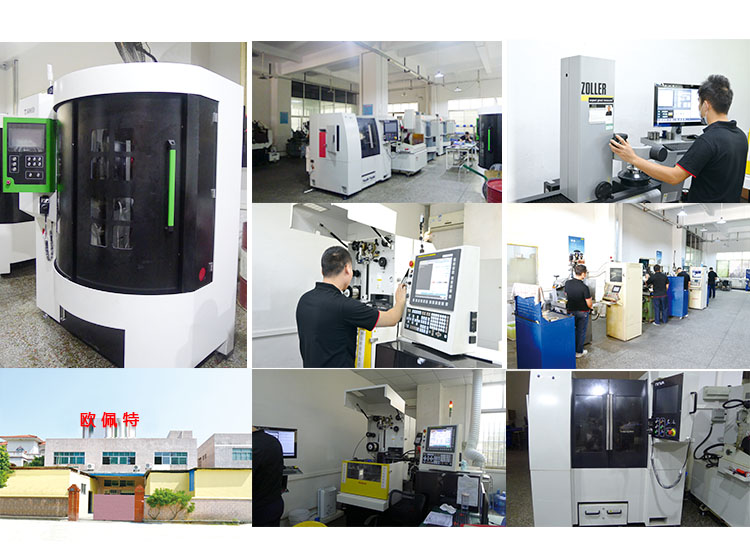 ABOUT US :
We are specialize in manufacturing PCD diamond tools and Carbide tools. Our major product inclulde PCD Inserts , PCD Reamers , PCD End Mills, PCD Taps, Cabide Inserts,Carbide Drills, Carbide Reams, Taps etc.,
We also offered customized cutting tools per drawings, and provide package according to customer requirements. We manufacture a series range of cutting tools for machining of Cast iron, Aluminium alloy and Non-Ferros metal, it is widely used in all major sectors like Automobiles, Engineering, Aerospace, Aviation and 3C industry. Premium quality of raw material is used in the production and strict examination during processing with advanced equipment, so our client are satisfied with our reliable quality and on-time delivery.
Our best selling of cutting tools include PCD Inserts, PCD End Mill, PCD Ball Nose Mill, PCD Reamer, Carbide Taps , Carbide End Mill, Special Form Cutter and many more. For these years we have been made a large forward in the technologies of manufacturing cutting tools. With high quality on performance and price, our product sells well both on domestic and overseas market. And we will always focus on the quality and best service, to make long business relationship.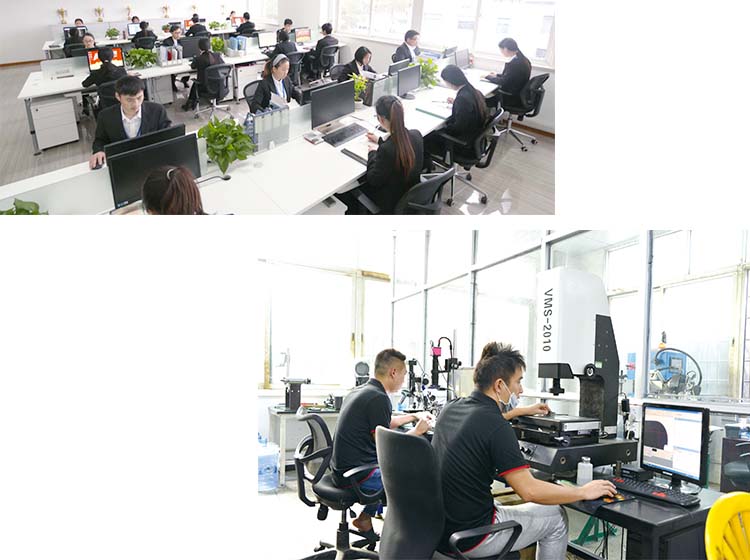 quanlity control:
We have dedicated team of quality control and precise equipment to keep good and stable performance for our products and processing services.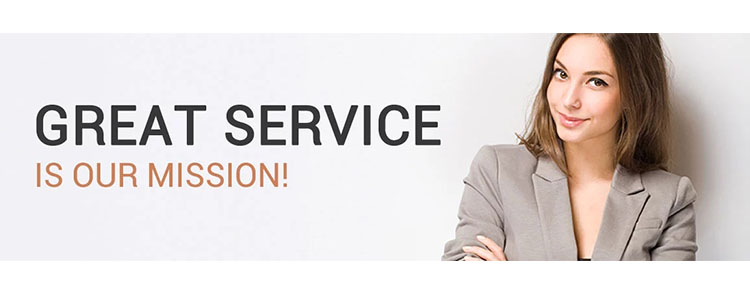 Solid Carbide End Mills,End Mill Bits,Carbide End Mill Bits,Solid Carbide Ball End Mill
OPT Cutting Tools Co., Ltd. , https://www.optdiamondtoolss.com