On July 22nd, Konka and Gome jointly launched the Olympic version of the smart TV through WeChat Online. The name of the X8S series LED 4K TV covers four major sizes. Among them, 43 inches 3999 yuan, 49 inches 4999 yuan, 55 inches 6999 yuan, 65 inches 9999 yuan. Previously, the prices of 43-inch, 55-inch, and 60-inch 4K TVs launched by Xiaomi and LeTV respectively fell below the prices of 2,000 yuan, 4,000 yuan, and 5,000 yuan.
Lu Jian, general manager of Konka Group's Multimedia Business Unit, stated that after the Internet methodology was settled and generalized in 2016, all problems were attributed to whether or not you could produce a good product. The competitive core competitiveness of enterprises returns to manufacturing itself.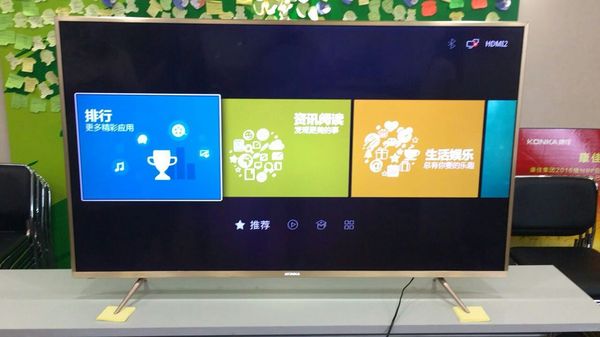 From the price point of view, the X81S series did not participate in the price competition of Internet TV brands, but adopted a high-end strategy.
The body thickness of the X81S series is only 0.89cm. The frame adopts the same circular border design as the Apple 6S plus. Its configuration is: original LGD four-color 4K HDR screen; 4-core GPU, 4-core VPU; HDR technology can have 12BIT color processing on the color details of the picture, video and other screens, the screen color reached 68.6 billion color reproduction.
According to Hou Jia, a research and development engineer at Konka, the quality of watching TV mainly depends on two points. The first one is to see the tail and jitter of the motion picture. The second problem is color cast and distortion. This is the problem of looking at static images. The TV screens that are often seen in shopping malls are very clear, and it is very vague to go home and watch TV screens. That's because the pictures you see in the mall are not only clear sources but also very slow motion pictures on TV screens. Most of what you see are still pictures. The X81S series solves the jitter and smearing of moving pictures through the exclusive MEMC technology.
In terms of content, the X81S series introduces Tencent's video content through iCNTV's future TV broadcast control platform. Its e-learning education platform covers early childhood education, compulsory education, hobbies, exams, and other content.
According to Konka's first-half performance forecast report, it achieved profitability. Konka Group announced last week that it will invest 452 million yuan for the Group's and Ankang's smart manufacturing hardware and software upgrades, including the construction and development of color TV research, production, supply, and sales information system platforms, new product development and design, smart factory construction, and smart Warehousing logistics system construction, to enhance the large-scale custom color TV flexible manufacturing capabilities.
There are good hardware and display effects, of course, with a rich content resources, the combination of software and hardware can play the greatest value of a TV. In terms of content, it is recommended to install a sofa butler - the sofa butler is a third-party app store designed specifically for smart TVs, Android box users, carefully providing television, box users with high-quality television exclusive version of the application, including with live Or on-demand video and audio and video software, various types of recreational competitive video game software and daily office entertainment management system management tools. Click to download Konka TV Universal Tutorial Installation Method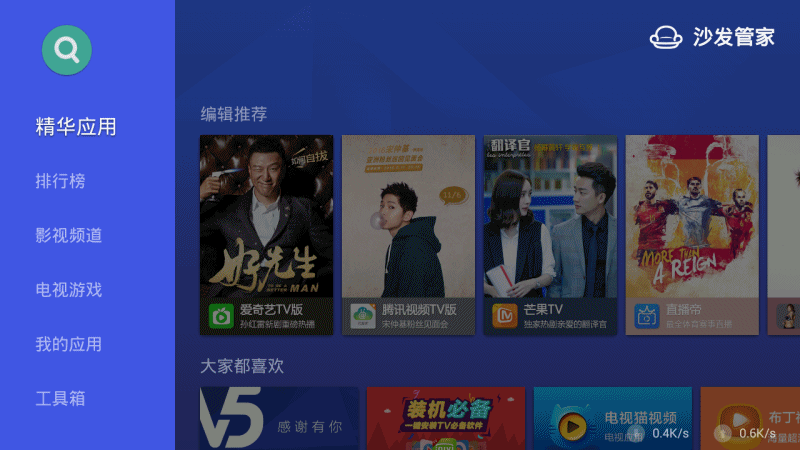 Manual Pulse Generator,Custompulse Generator,Electric Pulse Generator,Signal Pulse Generator
Jilin Lander Intelligent Technology Co., Ltd , https://www.jilinlandertech.com