On February 21st, Gree Electric announced that it had reached a strategic cooperation agreement with Zhuhai Yinlong New Energy Co., Ltd. The main business of Zhuhai Yinlong includes the design, development and production of related technologies such as new energy electric vehicles, hybrid vehicles, drive motors, electric air conditioners and charging equipment. The achievement of this cooperation means that Zhuhai Yinlong will officially enter the field of new energy vehicles.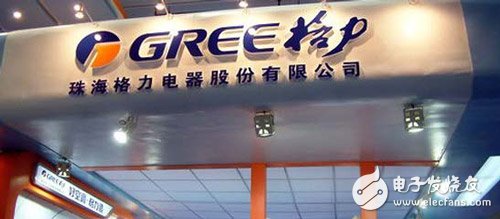 Gree Electric and Zhuhai Yinlong reached a cooperation to enter the field of new energy vehicles
After the cooperation agreement is reached, Gree Electric and Zhuhai Yinlong and their subsidiaries and branches will use their respective industrial advantages to cooperate in the fields of intelligent equipment, mold, casting, automobile air conditioning, motor electric control, new energy vehicles and energy storage.
Under the same conditions, one party preferentially purchases the other party's products and purchases the other party's services. Taking one year as a cycle, the mutual procurement and total amount of each other shall not exceed RMB 20 billion.
In fact, the cooperation between Gree and Zhuhai Yinlong has been planned for a long time, which starts from the initial capital cooperation.
Gree Electric announced on July 5 last year that it intends to issue shares to all of Zhuhai Yinlong's new shareholders to acquire 100% of its total shareholding in Yinlong New Energy, and plans to submit no more than 10 employees including employee stock ownership plans. Specific investors issue shares to raise funds.
Subsequently, Gree announced the acquisition of 100% equity of Zhuhai Yinlong and other companies for 13 billion. After the completion of the acquisition, Zhuhai Yinlong will become a wholly-owned subsidiary of Gree Electric.
However, this move was opposed by many shareholders of Gree Electric Appliances. The announcement issued on October 31 showed that the acquisition was rejected by shareholders.
On December 15, Dong Mingzhu personally increased capital of 3 billion in the name of CIMC, Beijing Yanzhao Huijin International Investment Co., Ltd., Dalian Wanda Group Co., Ltd., Jiangsu Jingdong Bangneng Investment Management Co., Ltd., and obtained Zhuhai. Yinlong 22.388% of the shares.
Later, when Wang Jianlin, the chairman of Wanda Group, talked about the stake in Zhuhai Yinlong, after the failure of Gree to invest in Yinlong, she called Wang Jianlin and said that she hopes the project will grow. "Wang Yiyi heard, I will support you. How much? How do I say ten billion? He said no problem. Later, Liu also participated, and CIMC (group) also participated, they took the rest As for Mr. Wang, I said that I am all-inclusive, so it will become five hundred million."
Micro Switch with Lever,Lever Micro Switch,Microswitch Lever in Industrial Microswitches
Ningbo Jialin Electronics Co.,Ltd , https://www.donghai-switch.com